Soul'd Out Presents
High Pulp with special guest Avery Doss
Sun
June 18, 2023
( Doors:

7:00 pm

)
SHOW:
8:00 pm
PDT
Jack London Revue
529 SW 4th Ave., Portland, OR
Ages 21 and Up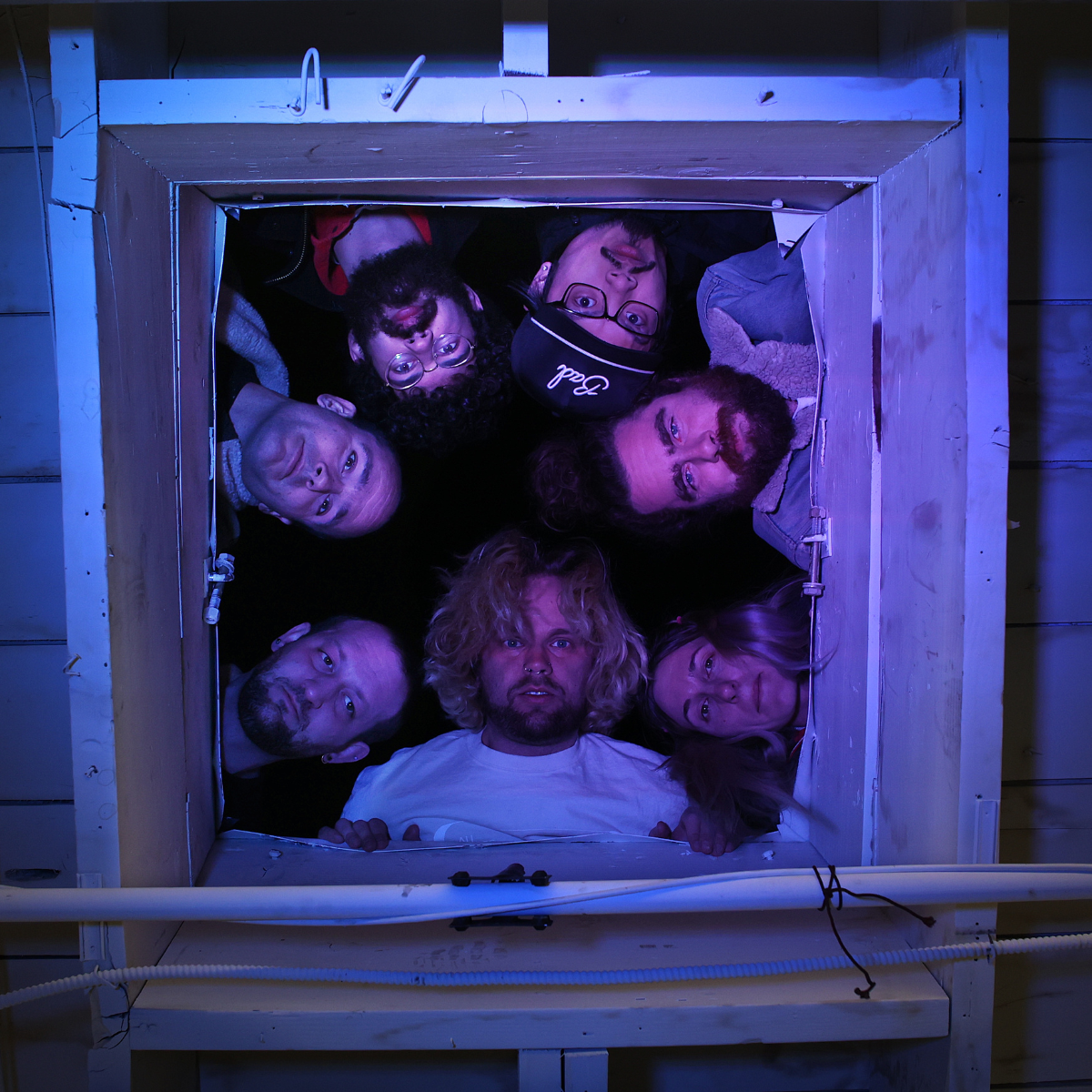 Notes on Seating: The Jack London provides two options for ticket purchasers. Reserved Seating is purchased on a table-by-table basis in the central part of the venue and is only available for select shows. Seating in the General Admission section is limited, first come first served, and may be standing room only.
"If you've been waiting for a fusion of Duke Ellington and My Bloody Valentine, here it is." The Times
"as deeply indebted to Miles Davis' Quintet eras as it is Flying Lotus"Best Albums of 2022 So Far, Yardbarker
"rich influences, from Fela Kuti to My Bloody Valentine, between jazz and shoegaze."
Rolling Stone (France)
"We're a bunch of outsiders who refused to be kept out," says High Pulp drummer Bobby Granfelt. "We've never had an academic approach to jazz—most of us grew up playing in DIY bands—so it was the rawness and the energy and the absolute freedom of the music that called to us in the first place."
Indeed, there's something defiant, something utterly liberating about High Pulp's remarkable ANTI- Records debut, Pursuit of Ends. Drawing on punk rock, shoegaze, hip-hop, and electronic music, the band's brand of experimental jazz is both vintage and futuristic all at once, hinting at times to everything from Miles Davis and Duke Ellington to Aphex Twin and My Bloody Valentine. The songs here balance meticulous composition with visceral spontaneity, and the performances are nothing short of virtuosic, fueled by raw, ecstatic horn runs ducking and weaving their way around thick bass lines and dizzying percussion. While the Seattle-based collective is centered around a crew of six core members, they also make judicious use of a broad network of collaborators on the album, wrangling special guests like sax star Jaleel Shaw (Roy Haynes, Mingus Big Band), harpist Brandee Younger (Ravi Coltrane, The Roots), GRAMMY-nominated trumpeter Theo Coker, and keyboardist Jacob Mann (Rufus Wainwright, Louis Cole) to help stretch the boundaries of their already-expansive sonic universe. The result is a lush, cinematic collection that's as unpredictable as it is engrossing, an urgent, exhilarating instrumental album that manages to speak to the moment without uttering a single word.
Pure Artist Music recording artist, Avery Doss is based in Denver, Colorado.
Avery's debut EP, Don't Speak About It, is reminiscent of artists such as Grizzly Bear, Red Hot Chili Peppers, Prince, and Nine Inch Nails. Each of the five tracks offers a new horizon, highlighting Avery's creative diversity.
"Don't Speak About It" delves into substance abuse, specifically psychological addiction as a coping mechanism or a means of self-actualization in socio-economically advantaged America. To save face, families and friends close to those struggling hide addiction 'under the rug'.