Soul'd Out Presents
Prezident Brown with Jubba White & Rising Buffalo Tribe
Sat
February 4, 2023
( Doors:

7:00 pm

)
SHOW:
8:00 pm
PST
Jack London Revue
529 SW 4th Ave., Portland, OR
Ages 21 and Up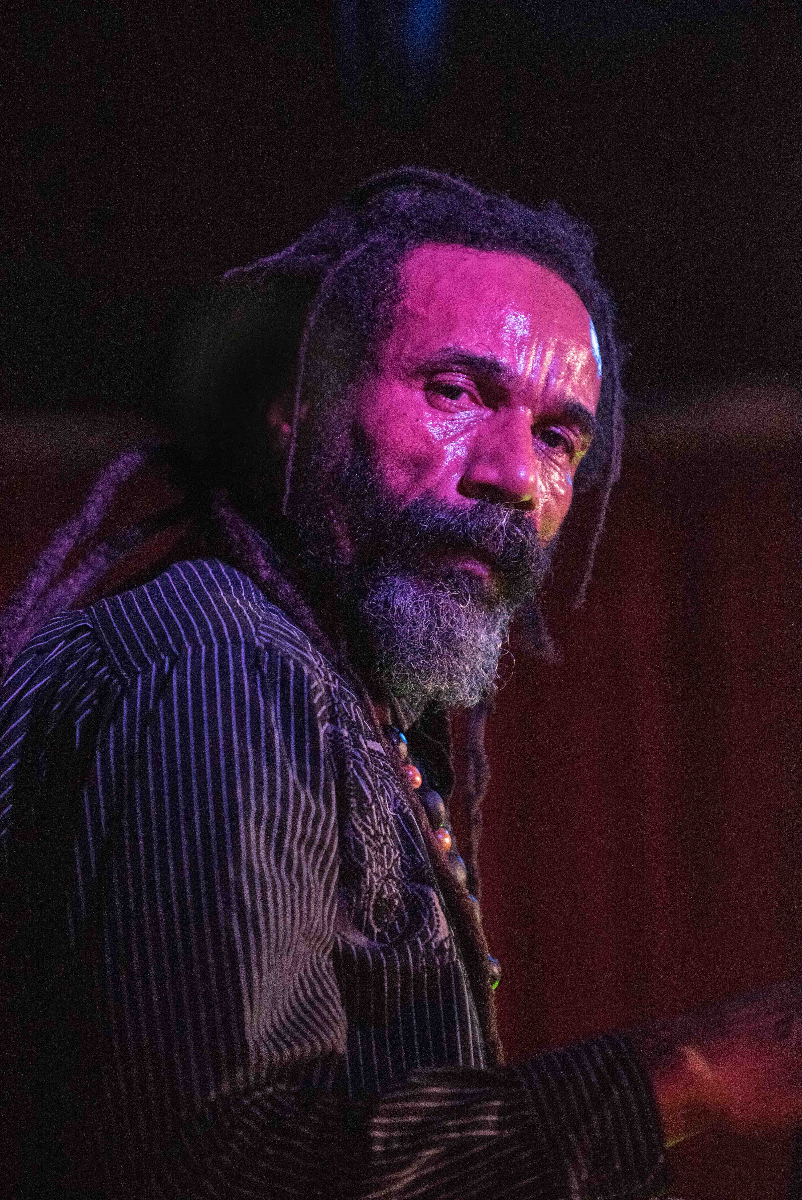 Prezident Brown
Prezident Brown is a Jamaican roots reggae artist who carries a universal message of love, consciousness and righteousness. Prez is a gifted vocalist who has been focusing on his calling as a singer from an early age. He has never wavered in his focus. Prez has been touring the US consistently for the last two decades with his I Sound band. His shows are on fire, his star is rising and his fan base is growing.

Prez recollects - "I remember as a youth I started out from humble beginnings in the country side, hiding from my mother after church on Saturdays so that I'd be able to go to the dance hall. She tried to punish me each time by not letting me into the house until day light or to by making me fill three big water drums from the standpipe down the road before she would let me eat or sleep. No punishment mattered to me, so she finally gave up and told me to do what I wanna do. I would ride on the back of the truck that transports the sound system to the dancehall on weekends through the 14 parishes of Jamaica as an MC. Without fail I would always end up chanting on the mic with steady, conscious and positive lyrics. Over the years I created a name and reputation for myself locally. Driven from then by the intention to entertain, inform and inspire, today I am an independent touring/recording artist delivering the same vibes, now mature and more accurate, creating a fan base internationally."

Jubba White
Born in the parish of Clarendon, in Jamaica, Jubba learned to sing and play drums in
church, where his mother was a foundation member and sang in the choir. He is now a No. 1 Billboard-charting Reggae producer, a Grammy-nominated session musician and vocalist that charted at No. 3 on the iTunes Reggae chart.

In 2011, Jubba and his band Dubtonic Kru had a huge victory, representing themselves and Jamaica in the Global Battle of the Bands multi genre competition in 2010 in Malaysia. They were among bands from 17 countries, vying for the title, "Best New Band in The World". They have been recipients of a US Congressional Proclamation, The Simba Award from Coalition to Preserve Reggae and the 2012 Band of the Year award from The Jamaica Star.