Soul'd Out Presents
PAINT + JARED MATTSON (of Mattson 2) + PALMIYELER
with
Sun
September 26, 2021
( Doors:

7:00 pm

)
SHOW:
8:00 pm
PDT
Jack London Revue
529 SW 4th Ave., Portland, OR
Ages 21 and Up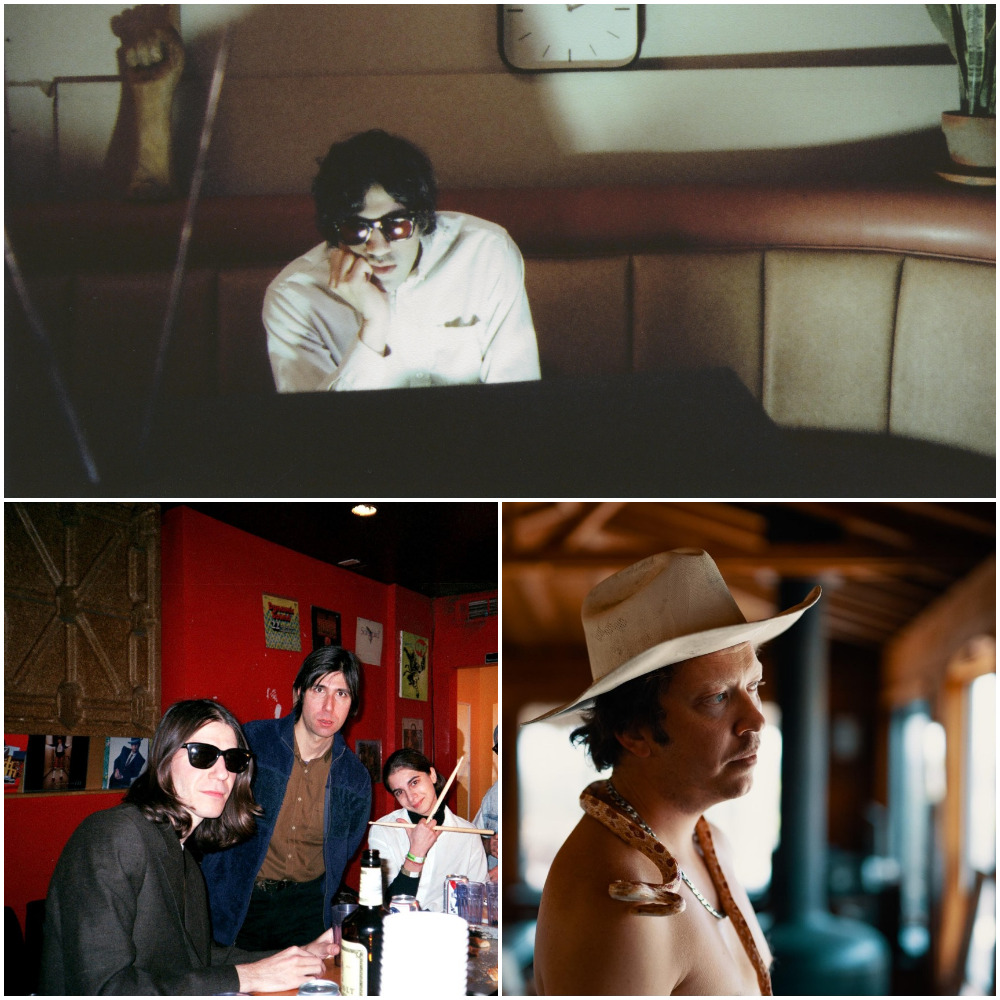 Having first made his mark as a songwriter and guitarist for Los Angeles' Allah-Las, Pedrum Siadatian has etched out a place of his own with his solo work as PAINT. What started as modest 4-track experiments quickly took on a life of their own as Pedrum began distilling his musical and lyrical inspirations into something both timeless and new. His miniature menagerie of light-psych and proto-punk gems had outgrown their cassette cage and were now ready to be heard.
PAINT's eponymous debut (Mexican Summer, 2018) appeared out of the ether, fully formed. It was praised for its originality and drew favorable comparisons to the likes of Kevin Ayers, Lou Reed and Julian Cope. The mess was the message and the decidedly mid-fi production found Siadatian both honoring and eschewing tradition. The album was accompanied by videos for the singles "Daily Gazette" and "Moldy Man," both directed by Sam Kristofski (Connan Mockasin, Pond), with select performances in North America, UK, and Europe.
This year sees PAINT returning with the release of the ambitious
Spiritual Vegas
. While Ray Davies-smirks and Kevin Ayers-wit abound, Siadatian's singular touch is unmistakable. Joined once again by producer / engineer Frank Maston at the helm,
Spiritual Vegas
features a rogue's gallery of players with performances by Jackson Macintosh (TOPS, Sheer Agony) on bass and guitar, Nick Murray (White Fence, Oh Sees) on drums, and brothers-in-Las Spencer Dunham and Matt Correia on bass and percussion respectively.
Palmiyeler invites you for a drink by wavy beaches where you can enjoy their fun-psych-surf-pop sounds with serious lyrics darken by Istanbul's genuine chaos.
Founded as an Istanbul based garage rock trio comprised of lead vocalist/guitarist Mertcan Mertbilek, bassist Tarık Töre, and drummer Rana Uludağ. Recorded their debut 'Palmiyeler EP' in 2013 and released on vinyl and all digital platforms in 2015. After the release guitarist/keyboardist Barış Konyalı joined the band. They spent time touring, making videos and recording the next album.
"Hosono and Cornelius and Panda Bear had a love child and his name was Jared Mattson" is what new touring bandmate and collaborator Tony Peppers said of Jared Mattson's demo tapes for his forthcoming 2022 solo release, Peanut. As the pandemic wrecking ball drama loomed over the music industry, amidst the covid lockdowns and consumed jaunt as a twin assemblage Mattson 2, Jared took to developing his own solo compositions in his casita in the hills of San Diego with drum machines, synths, a P-Bass, and his Stratocaster inspired by the newfound domestic solitude and necessity to keep busy at his work in order to stay alive. What resulted is a tape saturated, bizarre blend of psychedelic guitar, reggae induced city pop.
Important Safety Notice
: In accordance with the Multnomah County mask mandate, all Jack London customers and staff, regardless of vaccination status, will be required to wear masks when not eating or drinking. As a further measure, no customers will be admitted without proof of vaccination against COVID-19 or proof of negative test taken within 48 hours of admission. Stay safe, Portland!
PAINT + JARED MATTSON (of Mattson 2) + PALMIYELER