ORIONS BELTE with special guest LES GOLD
Fri
October 13, 2023
( Doors:

8:00 pm

)
SHOW:
9:00 pm
PDT
Jack London Revue
529 SW 4th Ave., Portland, OR
Ages 21 and Up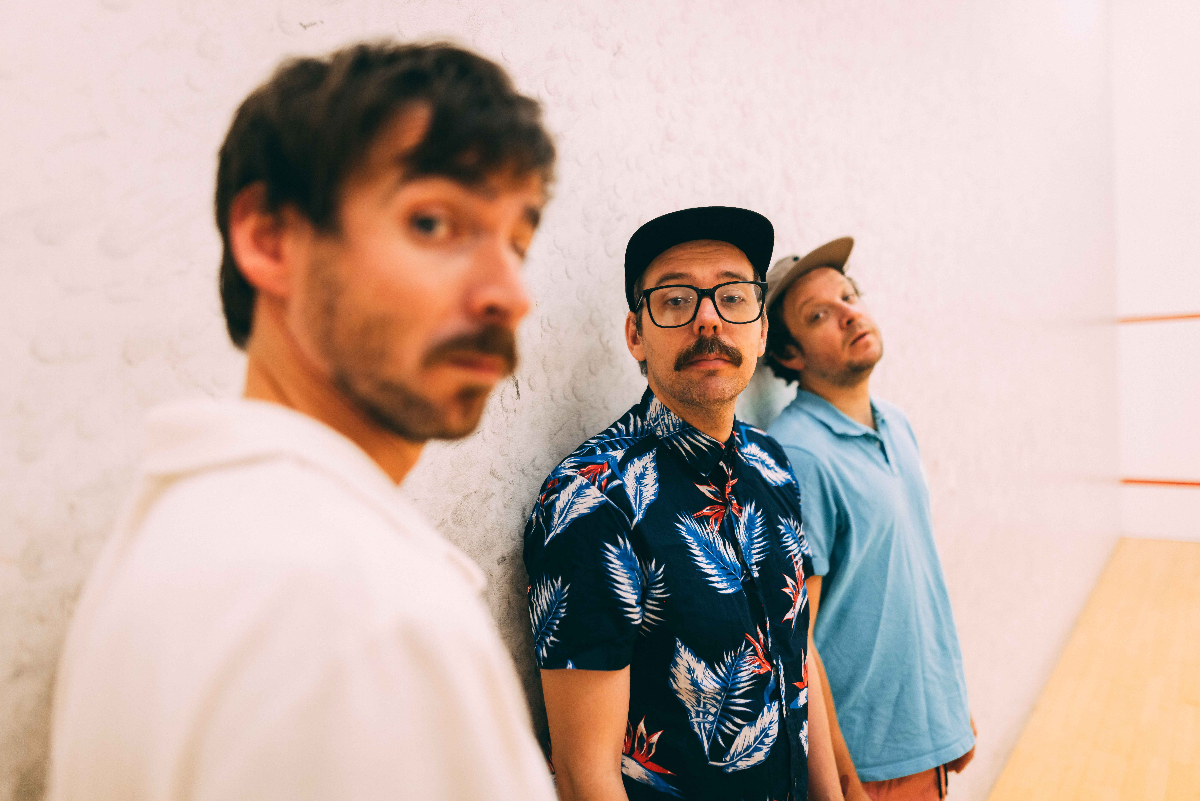 There are some places and moments that tie people together forever, whether it be a place, a song or something you can't quite define through words. The origins of Orions Belte stemmed from one of those mystical moments in time, which spawned a lasting creative connection. Øyvind Blomstrøm (guitar) and Chris Holm (bass) first met while playing in a touring band for another Norwegian artist. During that time, they bonded over their love for instrumental music and began talking about trying their hand at it themselves. After their work as touring band ended, they recruited drummer Kim Åge Furuhaug, one of Holm's longtime friend and collaborators, to join their new project.
The three met in Bergen, located along the west coast of Norway, to start working on ideas and demos. Instead, within just a few days, they ended up recording their entire first album, Mint. From there, the universe propelled them forward, resulting in a record deal, their live debut as a band at Norway's biggest pop festival Øyafestivalen and the release of their debut record all happening within the following year. Mint drew international interest and praise from outlets including Atwood Magazine, who called the record "an eclectic fusion of disparate styles and exciting sounds that says what it wants to say through memorable melodies, ambient drones, and a stockpile of wicked guitar riffs."
They quickly followed up Mint with their funk-infused 2019 EP Slim, which features reimagined versions of Ghostface Killah's "Cherchez La Ghost," Milton Nascimento's "Tudo O Que Você Podia Ser" and an original cut that pays homage to Norwegian beat group The Pussycats and the late Mac Miller.
Amidst the unexpected chaos of 2020, Orions Belte kept the music flowing. They released another EP of inspired and experimental music, once again pushing the boundaries of what "instrumental music" can be. 600m per minute takes its name from an elevator in Tokyo, Japan that can transport 40 people at time at a maximum speed of 600 meters per minute. The supercharged, slightly nervous energy that the invention often evokes is mirrored in the EP's rocking title track, while "Orbit" brings a funky, worldly feel with a rhythm that urges you to move.