Soul'd Out Presents
Harriet Tubman
Sat
October 28, 2023
( Doors:

8:00 pm

)
SHOW:
9:00 pm
PDT
Jack London Revue
529 SW 4th Ave., Portland, OR
Ages 21 and Up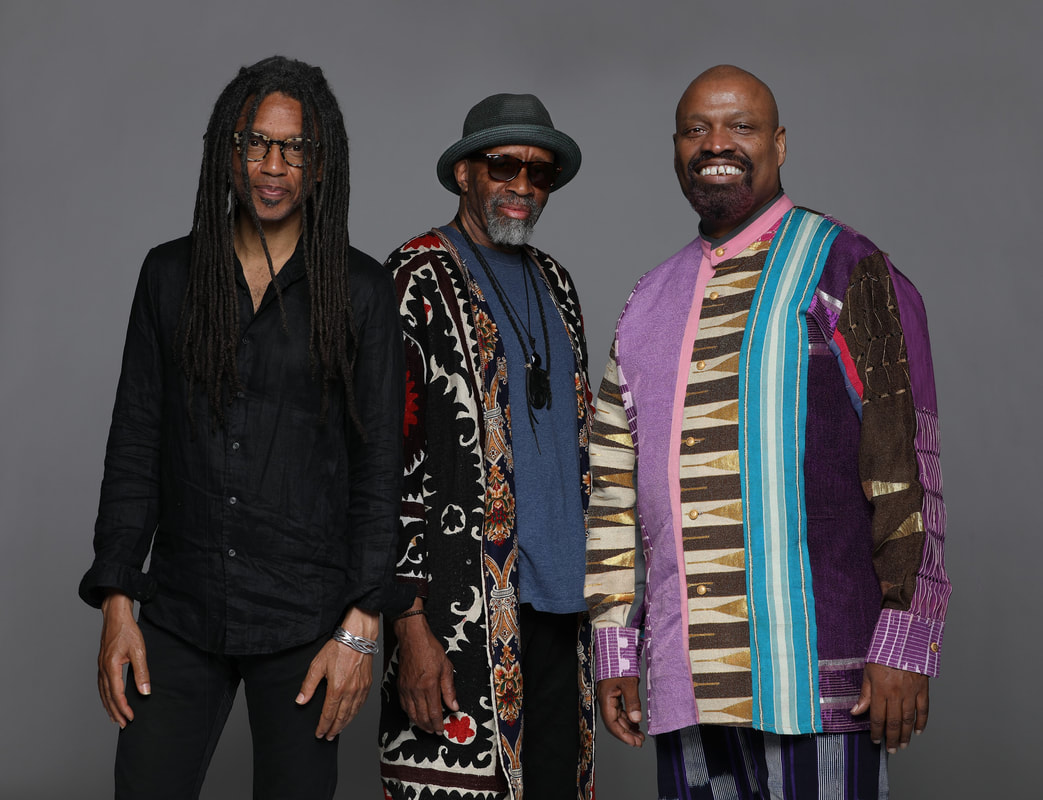 The music group, "Harriet Tubman" formed in 1998 when drummer J.T. Lewis, guitarist Brandon Ross and bassist Melvin Gibbs came together to start a band with meaning. Named after the heroic African-American slave who risked her life to escape from slavery and help more than 300 others to do the same, Harriet Tubman is deeply inspired by the ideals of freedom. The trio's music -- a fusion of soul, rock, jazz, and blues -- examines the depths of these genres for their own unique liberated musical expression. The band counts Jimi Hendrix, Ornette Coleman, and Parliment-Funkadelic as contributors to its musical DNA. Guitarist and singer Brandon Ross, bassist Melvin Gibbs, and Drummer JT Lewis have collaborated with artists as diverse as Cassandra Wilson, Living Colour, Lou Reed, Herbie Hancock, Henry Threadgill, Sting, Arrested Development, the Rollins Band, David Murray and Meshell Ndegeocello. Their own sound is pure and liberated musical expression—a deep and soulful meditation on the concept of freedom.

Integrating sampling and other digital methods into a compelling genre-defying sound, Harriet Tubman embraces the pioneering spirit of jazz. Re-contextualizing musical technology to create innovative compositions is an important part of the African-American tradition, and the trio sees Harriet Tubman as its contribution to that tradition. In essence, "Harriet Tubman" makes music that is a fusion of soul, rock, jazz, blues, and avant-garde.

"The seismically intense New York-based trio Harriet Tubman has been relying on a combination of skill and instinct since its founding 20 years ago. And the approach has come to fruition on The Terror End Of Beauty, the troupe's latest release on Sunnyside." - Downbeat

"This is black music at its best". - NPR

"Harriet Tubman… is about to release a remarkable fourth album, "Araminta"". - New York Times

"Song You Need to Know: Harriet Tubman, 'Redemption Song'. (The) Genre-bridging NYC power trio brings out "anthemic melancholy" in the Bob Marley classic." - Rolling Stone.

"As free as their iconic abolitionist namesake, Harriet Tubman is an irresistible force of truth, beauty, and electric improvisation". - Village Voice

"The Terror End Of Beauty emerges as a sizzling hot snapshot of a band as danceable as they are deranged, as physical as they are cerebral, as fired by the past as they are committed to finding a future." – The Wire

Notes on Seating: The Jack London provides two options for ticket purchasers. Reserved Seating is purchased on a table-by-table basis in the central part of the venue and is only available for select shows. Seating in the General Admission section is limited, first come first served, and may be standing room only.