Soul'd Out Presents
Brian Jackson w/ greaterkind
Fri
June 2, 2023
( Doors:

8:00 pm

)
SHOW:
9:00 pm
PDT
Jack London Revue
529 SW 4th Ave., Portland, OR
Ages 21 and Up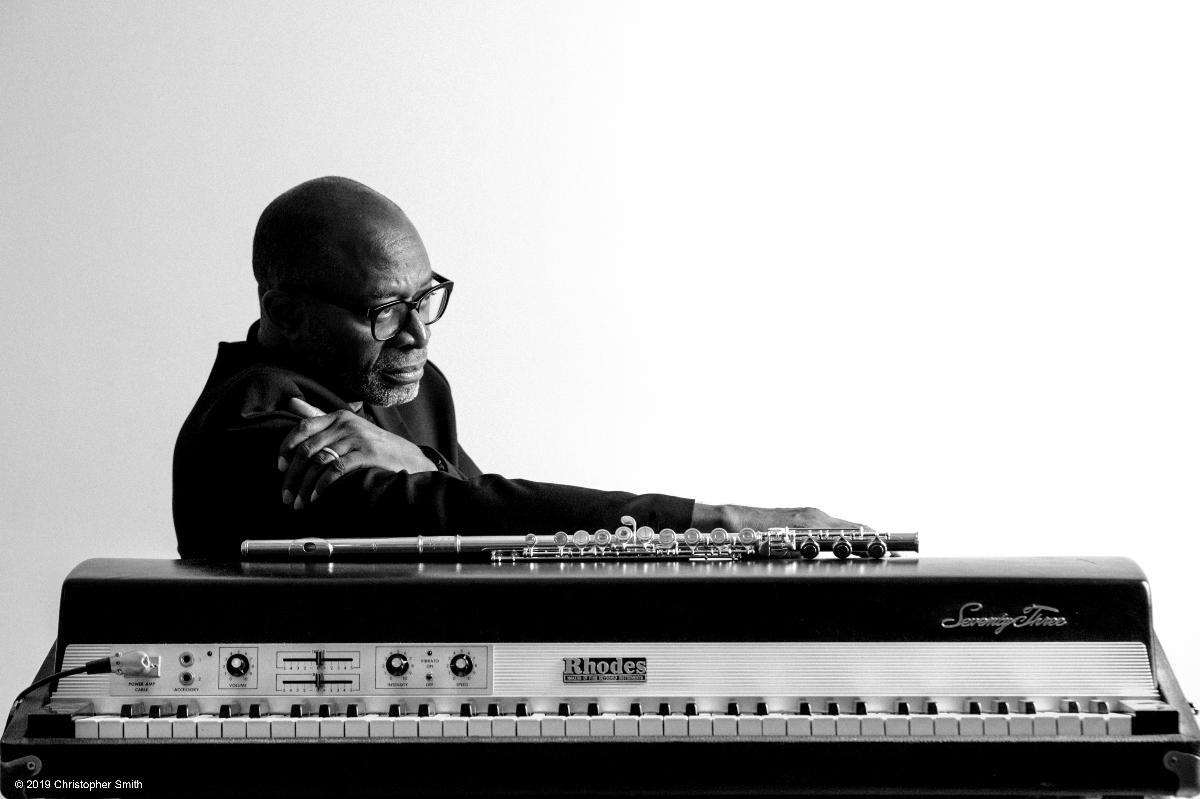 Notes on Seating: The Jack London provides two options for ticket purchasers. Reserved Seating is purchased on a table-by-table basis in the central part of the venue and is only available for select shows. Seating in the General Admission section is limited, first come first served, and may be standing room only.
BRIAN JACKSON
One- half of the legendary duo Gil Scott-Heron and Brian Jackson, Brian began his career at an early age, having recordednine albums by his 27th birthday. He is widely thought of as one of the forefathers of neo-soul and modern hip hop, prompting New Yorker Magazine in a 2022article to call him"a musical pioneer." His latest albums include a collaboration with Adrian Younge and Ali Shaheed Muhammad, in 2021 and the 2022 release, This Is Brian Jackson(BBE Music), which has met critical acclaim, earning spots in Mojo magazine's "Highest Rated Albums of 2022"listand the New York Times' February 2022 playlist. Defying categorization, Brian works with artists as diverse as Ron Carter, Roy Ayers, Gregory Porter, Alabama 3, Digable Planets, Bobbi Humphrey and many others. Brian's catalogue has been a source of sample material for decades, among them artists such as Tupac, Common and Kendrick Lamar.Brian sees himself as a student of what he calls "The Tradition," a timeless set of mostly unspoken guidelines passed on for generations by West African griots. He continually makes the choice to put his music at the service of social and/or political messages, focusing on what brings us together rather than what separates us. His ultimate creative goal is to inspire younger artists to do the same.Brian holds a Master of Fine Arts degree from Long Island University and has held professorships at both Long Island University and York College. He regularly offers masterclasses stateside and abroad.In May 2022, Brian was the recipient of the Lifetime Achievement Awards, in London, England.
"A musical pioneer." -Sheldon Pearce, The NewYorker
greaterkind was formed in Portland, OR in by friends on a mission to spread love and inclusivity through the medium of music. Channeling elements of jazz fusion and funk with undertones of R&B, gospel and hip hop, greaterkind sets out to do something new. A product of playing together in numerous live situations, greaterkind's music is rooted in improvisation which brings a different and special energy to each show. Space and creation is key to process. Since their conception, greaterkind has enjoyed the opportunity to back internationally acclaimed artists such as The Hamiltones, Judith Hill and Brian Jackson. The band includes Charlie Brown (keyboards), Ian Michael Lindsay (bass/vocals), Cory Limuaco (drums), and Peter Knudsen (guitar/vocals). *In the absence of Peter for the evening, Young talent Torrance Edwards Jr. will be filling in on guitar. *
Brian Jackson
Half of the power duo Gil Scott-Heron & Brian Jackson, Brian wrote, arranged and produced over 10 albums over an eight-year period. Time and time again that music has found its way onto over 100 cuts like Common's "The People" (from "We Almost Lost Detroit") and Kendrick Lamar's "Poe Mans Dreams" (from "Peace Go With You, Brother").

Almost 40 years later, Brian is still building with artists as diverse as Adrian Younge and Ali Shaheed Muhammad (Midnight Hour, A Tribe Called Quest) vocalist Gregory Porter, Christopher "Puma" Smith, (The Archives, Thievery Corporation), jazz violinist Scott Tixier and legendary bassist Charnett Moffett.

Brian looks to both the present and the past for inspiration in order to honor to the ancient tradition of the griot - the African troubadour of truth.

"This music isn't really mine," Brian asserts. "I learned it from those who came before me. It's my job to pass on what I've learned. That's the Tradition."

In the tradition of the African griot, Brian tells the stories of how many of his best-loved pieces came to light.