Soul'd Out Presents
Shelly Rudolph - April in Paris featuring Jet Black Pearl
Fri
April 21, 2023
( Doors:

7:00 pm

)
SHOW:
8:00 pm
PDT
Jack London Revue
529 SW 4th Ave., Portland, OR
Ages 21 and Up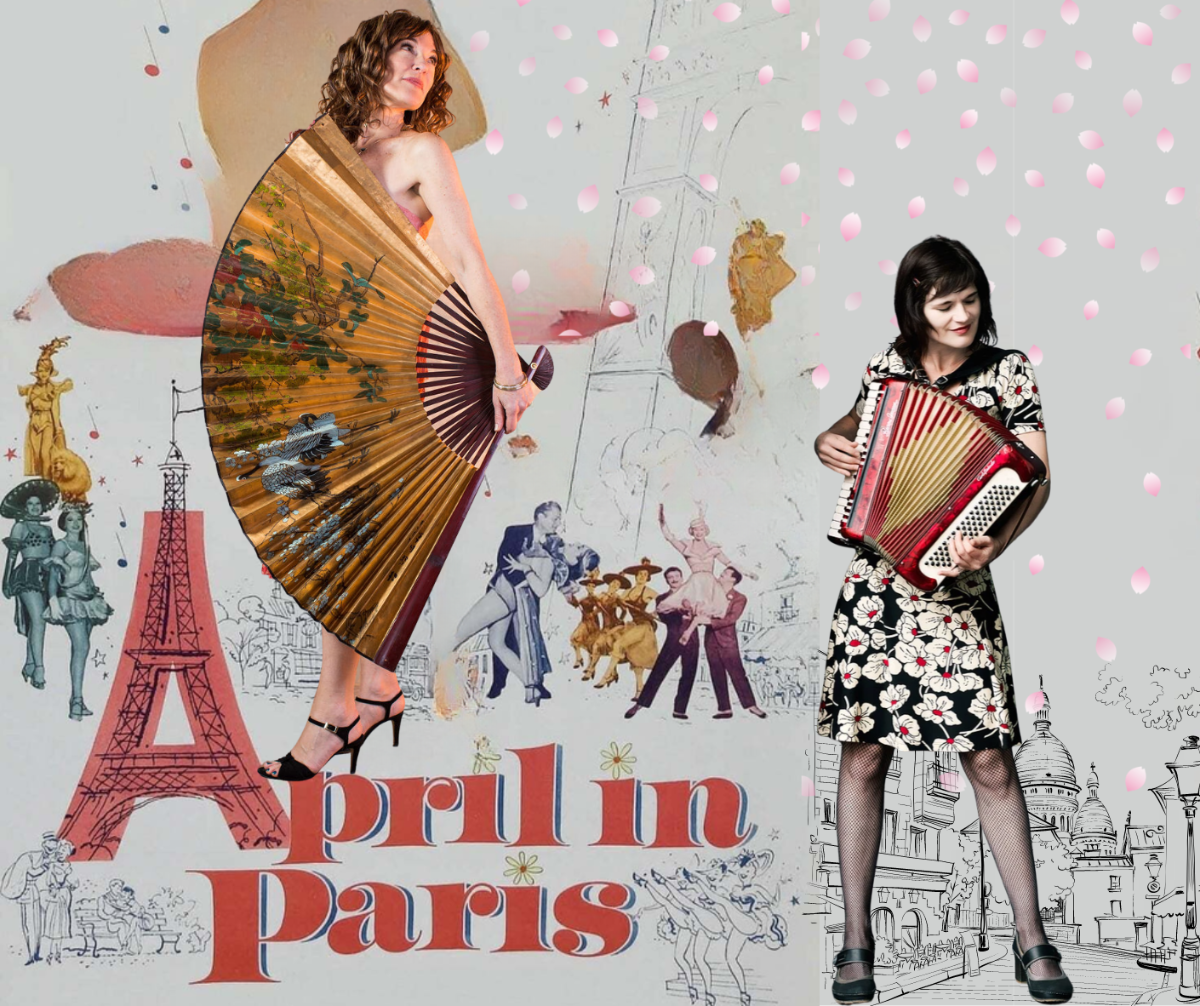 Notes on Seating:
The Jack London provides two options for ticket purchasers. Reserved Seating is purchased on a table-by-table basis in the central part of the venue and is only available for select shows. Seating in the General Admission section is limited, first come first served, and may be standing room only.
Burly-Q Revue:
Ticket holders receive free admission to the Jack London Burly-Q Revue, Downtown's hottest late-night cabaret, right after the concert.

April in Paris! Chansons d'Amour + Songs of Foolish Love
Join Soul Siren Shelly Rudolph, her Trio Fantastique and Accordion Diva Jet Black Pearl for "A Sassy as Springtime Musical Spree Through Paree!" where classic French songs are infused with sultry swank, jazz favorites are reimagined a Francais and love is celebrated in all of its delicious guises, with the sweet abandon and joie de vivre that this blossoming season brings.
The beguiling Jet Black Pearl transports you to the cafes of France with her wry wit and musical wonder while Ms Rudolph shares her "powerfully romantic" original songs, sure to set fire to your inner gypsy and set free your foolish heart.
As Poet Pablo Neruda says: "I want to do with you what spring does with the cherry trees."
Come see just what he means…
SHELLY RUDOLPH: La Sirene
"Imagine a smoky, sonic concoction with equal parts sugar and whiskey, and you've gotsomething close to Shelly Rudolph's voice. Whatever the material, Ms Rudolph has enough bluesy grit and diva class to carry the day." - All About Jazz
"A soulful vocalist that prefers not to be contained" (Midwest Records) Shelly Rudolph has long been a favored voice around her hometown of Portland, Oregon, and musical travels have taken her to New York, Los Angeles, the West Indies, Japan, Korea, Indonesia and beyond. She has been dubbed a "robust and captivating vocalist" by Jazz Times and the LA Weekly praised her ability to use her "honey-glazed throat to send chills up and down your spine."
Well-established as an organically-gifted and sultry fine purveyor of jazz, soul, pop, blues, Rudolph shines as a writer on her latest album the ambitious, enchanting and atmospheric The Way We Love (Origin, 2020), featuring GRAMMY winning, ECM Records' "maverick" cellist David Darling.
JET BLACK PEARL: Vocals, Accordion, Everything & Anything
"A formidable force of music that truly has to be seen to be believed!" - Edinburgh Fringe Festival
The untamed and inimitable Jet Black Pearl from the port of Amsterdam spent many years in the south of France before settling in Portland in 2014. She has performed on more than a thousand stages all over the world; from big tops to living rooms, tunnels, gardens, sheds and boîtes; from festivals to barges, to les cafes et ancient ruins too.
LE TRIO FANTASTIQUE
DAN GILDEA: Musical Director + Guitarist
BILL ATHENS: Bass
CHARLIE DOGGETT: Drums