Soul'd Out Presents
Thunderstorm Artis with Hayley Lynn
Fri
March 3, 2023
( Doors:

8:00 pm

)
SHOW:
9:00 pm
PST
Jack London Revue
529 SW 4th Ave., Portland, OR
Ages 21 and Up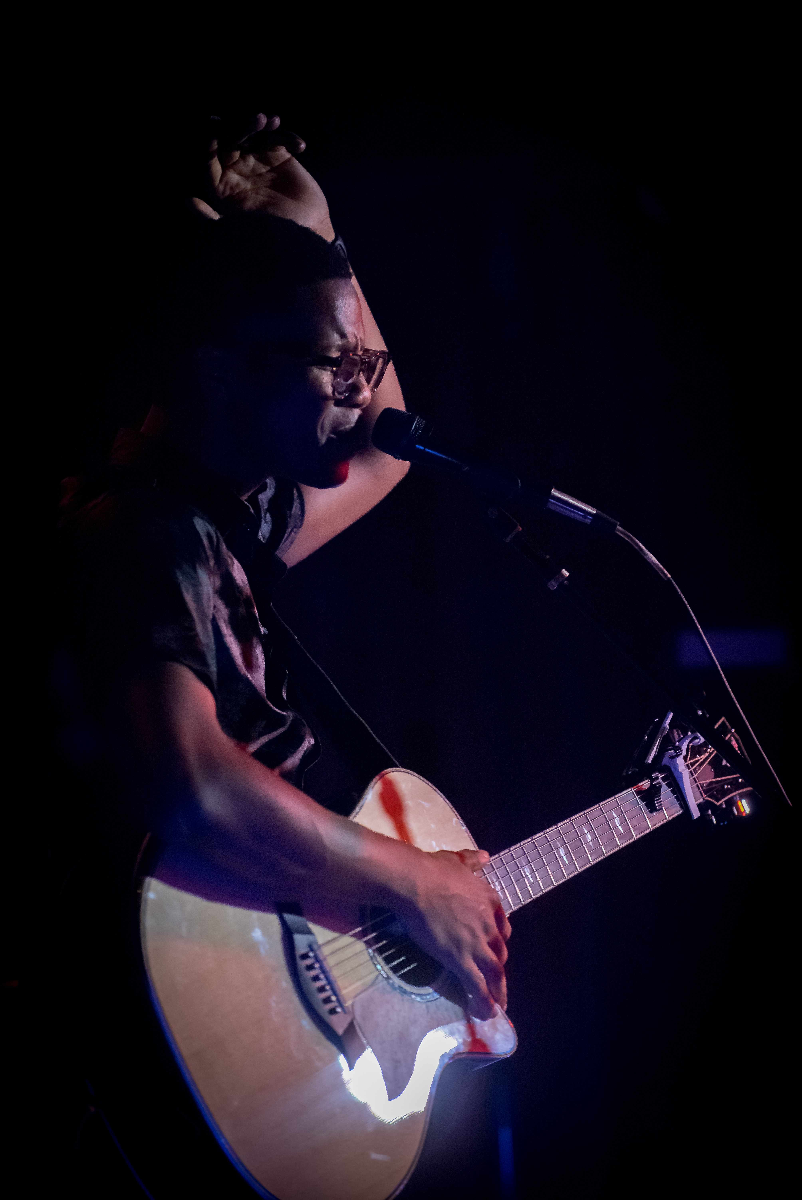 Notes on Seating: The Jack London provides two options for ticket purchasers. Reserved Seating is purchased on a table-by-table basis in the central part of the venue and is only available for select shows. Seating in the General Admission section is limited, first come first served, and may be standing room only.
Thunderstorm Artis
For his entire life, singer/songwriter Thunderstorm Artis has stayed devoted to making music that strengthens the heart and awakens the soul. A multi-instrumentalist who got his start playing in a band with his 10 siblings as a little kid, the 26-year-old Hawaii native has since brought his warm yet powerful vocals and vibrant musicality to such endeavors as touring with Jack Johnson and sharing stages with legends like Booker T. Jones. After years of refining his craft and carving out his singular identity as an artist, the Oregon-based musician has created his most captivating work to date: a genre-bending batch of songs built on both emotionally raw storytelling and incisive soul-searching, offering much-needed insight into living with hope even in the darkest of times.
Born into an exceptionally musical family—his father Ron was a Motown session player who performed on iconic tracks like Michael Jackson's "Thriller," while his mother Victoria toured as a backup singer for the likes of Lena Horne—Artis grew up in Oahu and started playing drums at age nine, later taking up piano, guitar, and harmonica. Although he'd dabbled in songwriting throughout his childhood, he found a whole new sense of artistic purpose after using music to cope with the sudden death of his father. "Once I started really focusing on songwriting, I realized my music could bring healing not only to me, but to other people in pain," says Artis, who was 13 when his father passed away. Raised on everything from jazz to country to classic soul singers like Sam Cooke and Marvin Gaye, he immersed himself in sharpening his songcraft and soon began touring extensively with his older brother, acclaimed singer/songwriter Ron Artis II. With his debut EP Haunted released in 2018, Artis next emerged as a finalist on NBC's "The Voice" in 2020, in addition to becoming a mainstay at Wanderlust festivals throughout North America.
Thunderstorm Artis
Thunderstorm Artis is a singer/songwriter born on the North Shore of Oahu. He learned at a very young age to play piano, guitar, harp and percussion from his father Ron Artis and mother Victoria. Ron was a Motown session player who played keyboards on Michael Jackson's "Thriller". His mother Victoria was also a member of the Motown family, touring as a vocalist with Lena Horne, and many other Motown greats. Thunderstorm is a featured artist at the Wanderlust Festivals throughout North America and currently tours solo. He has toured for many years with his brother Ron Artis II, who is one of the hottest guitar players out there today. Thunderstorm has also played with Jack Johnson, Booker T, and Mike Love. Thunderstorm's music crosses many genres including Folk, Rock, Soul and Country. At his concerts he has been known to jump into Bowie, Beatles, Elton John and a heart wrenching version of Leonard Cohen's "Hallelujah". No matter what Thunderstorm sings or writes he does it from his heart. His life experience has given him plenty of material to share. Thunderstorm does not consider his music as notes on a page but rather a window into his heart. He believes that through his music he can make our world a better place by lifting the hearts of others. Thunderstorm's upbeat music and infectious smile bring people to their feet at every stop.