Soul'd Out Presents
Mel Brown B3 Organ Group Christmas Show w/ Sean Holmes
Thu
December 29, 2022
( Doors:

7:00 pm

)
SHOW:
8:00 pm
PST
Jack London Revue
529 SW 4th Ave., Portland, OR
Ages 21 and Up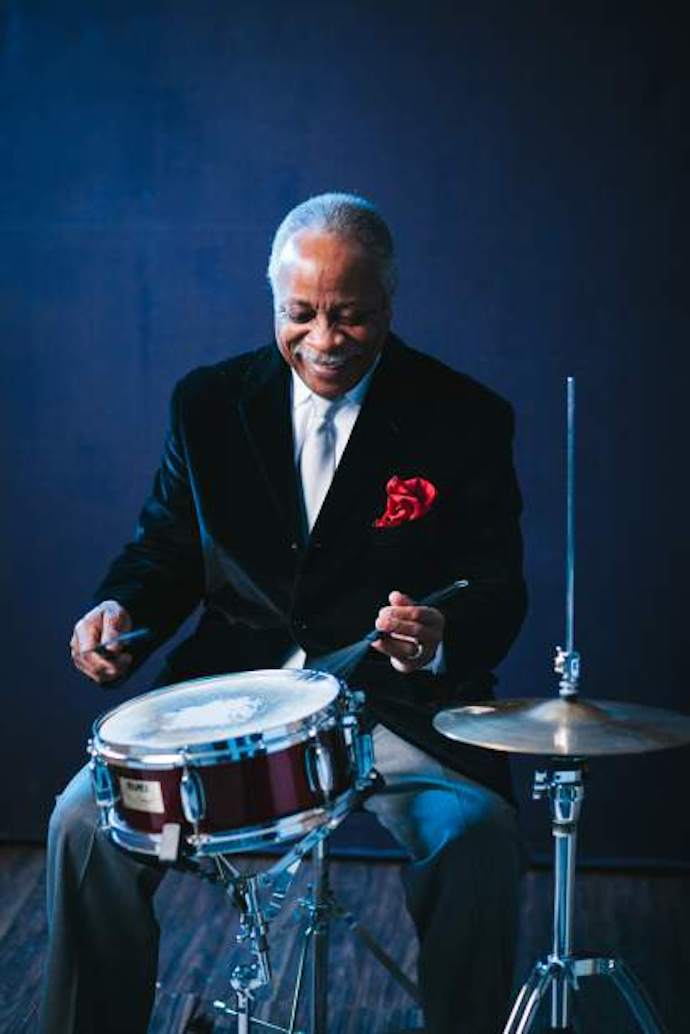 Notes on Seating: The Jack London provides two options for ticket purchasers: Reserved Seating and General Admission. Reserved Seating is purchased on a table-by-table basis in the central part of the venue and is only available for select shows. Both Tables AND General Admission seating is limited on a first come first serve basis.


MEL BROWN -- An Oregon icon, has been labeled the "Gentleman of Jazz," with a career spanning a half century. The city of Portland proclaimed June 22, 1989 "Mel Brown Day" in recognition of Mel's achievements as a musician and educator, receiving the Governor's Arts Award in 2002. Mel first made his mark as a Motown staff drummer, recording and touring with the Temptations, Smokey Robinson, and many others. He subsequently spent ten years working with Diana Ross and other pop acts before giving up the road in 1991 and returning home to his first love: jazz. Mel has been a fixture in Portland ever since, leading groups six nights a week at Jimmy Mak's and other venues when he isn't backing jazz artists like Joey DeFrancesco and Benny Golson.divPortland, Oregon saxophonist David Evans has performed or recorded with Art Abrams, Bryant Allard, Bill Bachmann, Dan Balmer, Phil Baker, Dan Barrett, Ed Bennett, Mike Brothers, Mel Brown, Dave Captein, Retta Christie, Steve Christofferson, Linda Daiber, Lynn Darroch, Rob Davis, Sandy Dennison, Dan Faehnle, Dave Frishberg, Dan Gaynor, Anandi Gefroh, David Goldblatt, Jim Goodwin, Darrell Grant, Tom Grant, Dave Holo, Jeff Hudis, Chuck Israels, Carlton Jackson, Rebecca Kilgore, Nancy King, Storm Large, Joe La Barbera, B. T. Lafayette, Matt Lemmler, Casey MacGill, Bob Magnusson, Johnny Martin, Linda Michelet, Dave Mills, Joe Millward, Glen Moore, Shirley Nanette, Mia Nicholson, Andrew Oliver, Tony Pacini, Jason Palmer, Eddie Parente, Charlie Porter, Randy Porter, Travis Ranney, John Reitz, Jean Ronne, Jackie Ryan, Dan Schulte, Andre St. James, Scott Steed, Ron Steen, Todd Strait, Jay Thomas, Bobby Torres, Chris Tyle, Tom Wakeling, Jed Wilson, Mike Wofford, Lee Wuthenow, Martin Zarzar, Tall Jazz, the Portland Chamber Orchestra, Bridgetown Sextet, The Midnight Serenaders, The Djangophiles, Ocular Concern, Boy and Bean and many others.
RENATO CARANTO -- described as "one of Portland's most soulful jazz saxophonists" by The Oregonian," Renato is one of the most versatile, accomplished, soulful saxophonists anywhere. Arriving from the Philippines in '81 with only his horn, Renato has built an enviable career in Portland. After gaining a foothold in the local scene, Renato became one of the most sought-after jazzmen in the NW and beyond. In recent years, he's toured with Grammy-winning jazz artist Esperanza Spalding and late country legend Merle Haggard. Talk about versatility! LOUIS "KING LOUIE" PAIN -- "Portland's boss of the B-3" (The Oregonian) hails from San Francisco, where he played and recorded with a wide variety of top musicians: Tower of Power guitarist Bruce Conte, Santana saxophonist Jules Broussard, Edwin Hawkins vocalist Dorothy Morrison, and B.B. King saxophonist Bobby Forte.
Mel Brown B-3 Organ Group