Soul'd Out Presents
Barrio Manouche
Fri
June 10, 2022
( Doors:

8:00 pm

)
SHOW:
9:00 pm
PDT
Jack London Revue
529 SW 4th Ave., Portland, OR
Ages 21 and Up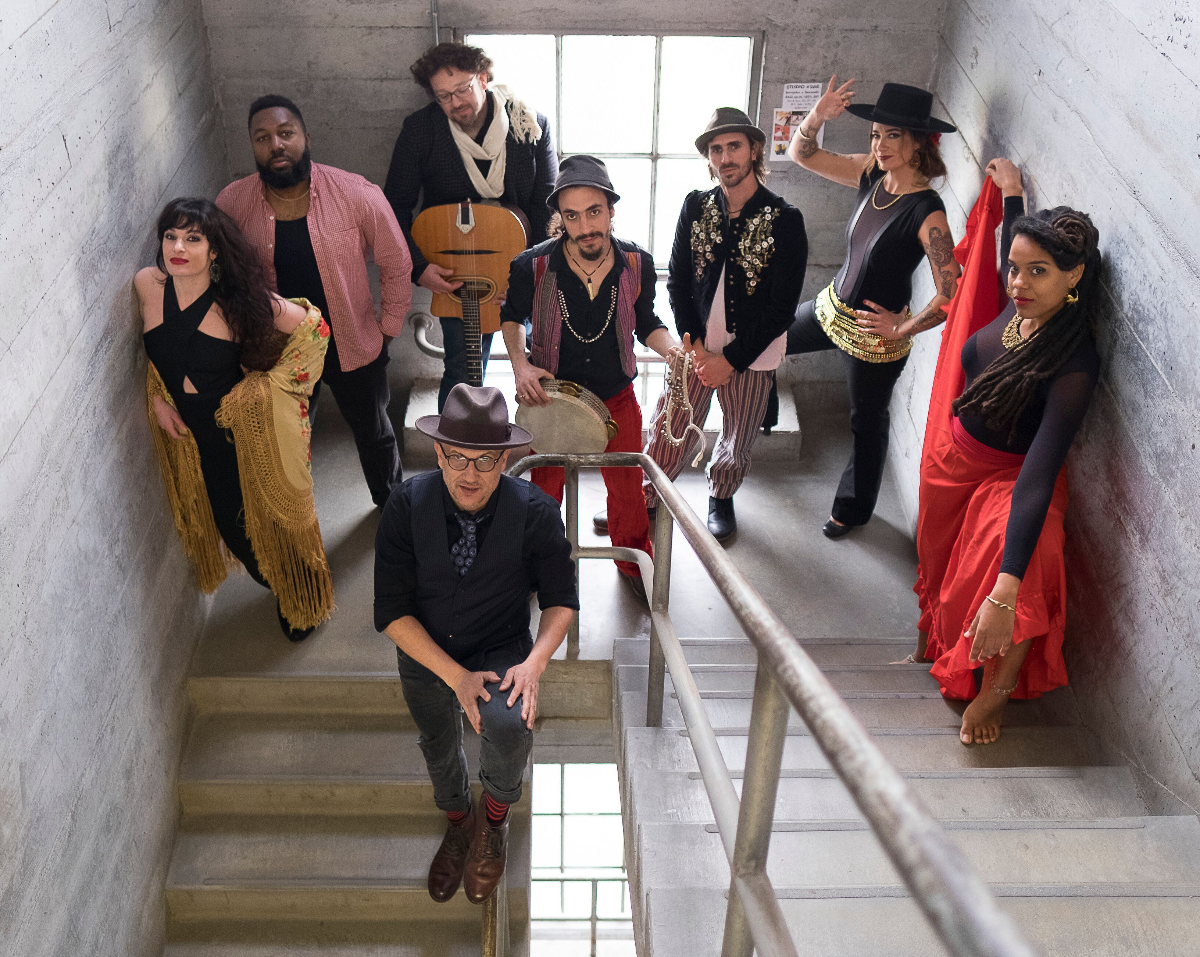 Important Safety Notice
: In accordance with the Multnomah County mask mandate, all Jack London customers and staff, regardless of vaccination status, will be required to wear masks when not eating or drinking. As a further measure, no customers will be admitted without proof of vaccination against COVID-19 or proof of negative test taken within 48 hours of admission. Stay safe, Portland!
WE PLAY MUSIC INSPIRED BY THE PLACES WE COME FROM AND THE PLACES WE HAVE LIVED, THOSE THAT HAVE COME BEFORE US, AND THE NOMADIC SPIRIT. WE BELIEVE THAT MUSIC IS A PRIMARY FORM OF EXPRESSION AND WE USE IT TO DESCRIBE THE WORLD AS WE SEE IT.
The San Francisco-based acoustic ensemble performs a repertoire of original compositions with an emotionally charged sound that is difficult to classify yet instantly recognizable. The group's international roots shine brightly in their music with members from Spain, Quebec, France, Brazil and California and is deeply influenced by a wide range of musical traditions. Barrio Manouche has been recognized for its surprise concerts, innovative style, complex technique, and its passion for musical improvisations. With latest collaborations including French Flamenco dancer Fanny Ara, African sacred dance Brazilian dancer Emaye Ama Mizani, as well as Colombian singer Iván Rondón, Barrio Manouche plays what is perhaps the truest definition of World Music. Barrio Manouche is taking their audience on a magical journey, with a unique fusion of cultures and musical backgrounds, an auditory and visual feast like no other.
"Barrio Manouche makes magical acoustic music mashed together from all corners of the globe — a new form of Americana, if you will, where flamenco guitar drifts above Brazilian beats, clashing with Gypsy-jazz melodies. It could very well qualify as Americana in another decade or two. Or maybe its rich, gorgeous blend of acoustic Latin-French jazz will always remain distinctly Barrio Manouche." — Aaron Carnes
BARRIO MANOUCHE is:
Javi Jiménez - guitar and vocals, Alex Zelnick - guitar, Luis Jiménez - cajón and percussions, Gary Johnson - bass, Cyril Guiraud - saxophones and caxixi , Magali Sanscartier - violin, vocals and percussions, Fanny Ara - dance, palmas, castanets and vocals, Emaye Ama Mizani - dance and percussions