Soul'd Out Presents
Pink & Purple Valentine's Party with Kassa Overall feat. Stas Thee Boss and Omari Jazz
Mon
February 14, 2022
( Doors:

7:00 pm

)
SHOW:
8:00 pm
PST
Jack London Revue
529 SW 4th Ave., Portland, OR
Ages 21 and Up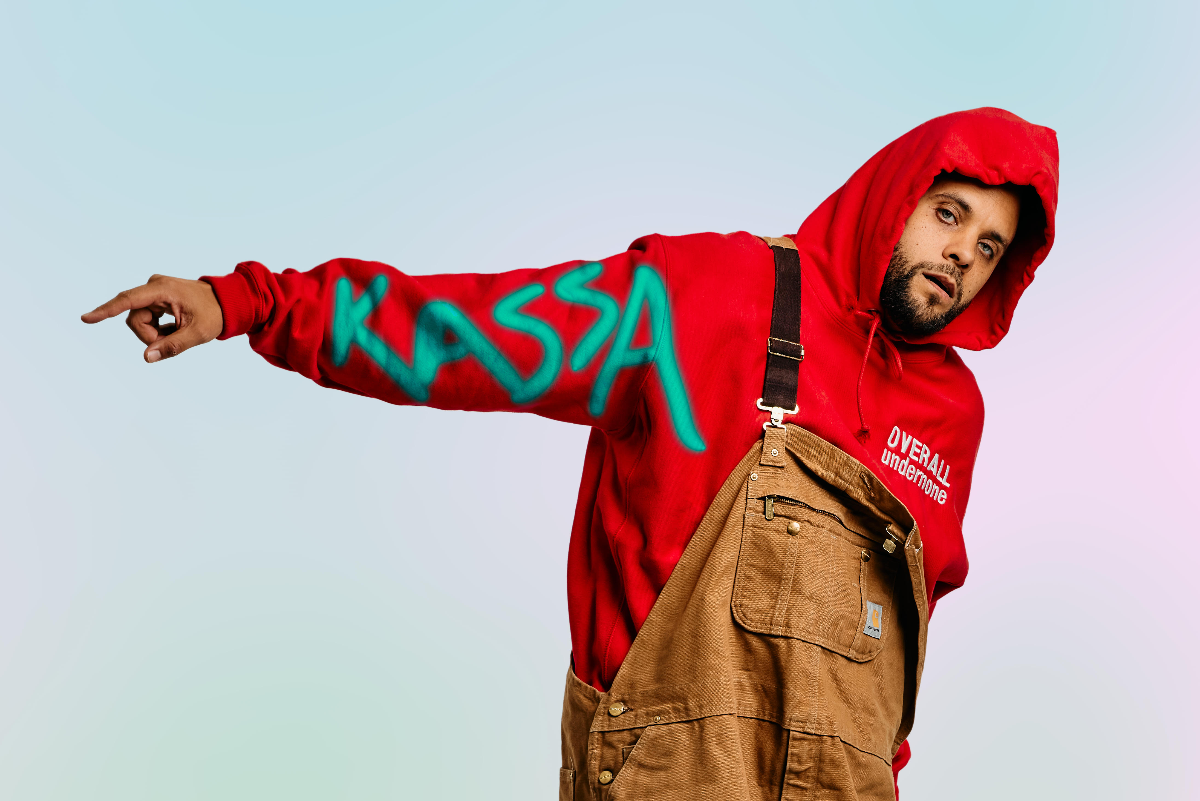 The Pink and Purple Party: Kassa Overall w/ Tomoki Sanders, Ian Fink, Bendji Allonce plus Stas THEE Boss + Omari Jazz
In Celebration of Valentine's day, we bring you the Pink and Purple Party, where lovers and anti-lovers alike can come together in peace. Spearheaded by Overall's non-conforming holiday aesthetic, you can come to feel the energy of the day, but you don't have to be on a date to get loose. Wear PINK or PURPLE and receive special benefits.
Important Safety Notice: In accordance with the Multnomah County mask mandate, all Jack London customers and staff, regardless of vaccination status, will be required to wear masks when not eating or drinking. As a further measure, no customers will be admitted without proof of vaccination against COVID-19 or proof of negative test taken within 48 hours of admission. Stay safe, Portland
STAS THEE BOSS was born on the Hilltop in Tacoma, but raised in the Southend of Seattle. Stasia represents her home through and through. After learning all the lyrics to Snoop Dogg's "Gin and Juice" at the age of 8, she realized that a career in Hip-Hop was her destiny.
She is formerly one half of the Psychedelic-Space-Rap-Jazz duo THEESatisfaction, with whom she produced, wrote and performed.
She signed with Sub Pop Records in 2011, and released two albums. She is a member of the Black Constellation, along with Shabazz Palaces, Maikoiyo Alley-Barnes, Nicholas Galanin, Nep Sidhu and Erik Blood.
OMARI JAZZ is an electronic artist who creates his own beats and uses an amalgamation of samples to take his listeners on a trip around the universe. He can fit in any scene whether it's an art gallery or a late night warehouse show.
KASSA OVERALL is a jazz musician, emcee, singer, producer and drummer, a product of New York City's jazz scene who melds avant-garde experimentation with hip-hop production techniques to tilt the nexus of jazz and hip-hop in unmapped directions, reflecting a panoramic musical background from West Coast G-Funk to the sounds of the New York underground.
In the past two years, Overall has released four critically acclaimed projects, GO GET ICE CREAM AND LISTEN TO JAZZ, I THINK I'M GOOD, SHADES OF FLU and SHADES OF FLU 2, gathering support from artistic visionaries including Virgil Abloh and Thom Yorke. Whatever the experiment, Overall remains faithful to the pocket of jazz drums in the tradition of his mentors, the late Elvin Jones and Billy Hart, with whom he studied at the Oberlin Conservatory of Music.
Kassa Overall
Kassa Overall is a drummer, producer and MC who strikes a fresh, harmonious realignmentof contemporary hip-hop and jazz. Showing shades of Karriem Riggins, Madlib and FlyingLotus, the drummer and producer fuses the sounds of hip-hop and jazz, informed by thedozen years he's spent honing his jazz drumming chops in the heart of the New York scene.Raised in Seattle and based in Brooklyn, Overall has been working at the forefront of jazz fortwo decades, touring and recording as a sideman drummer with artists as varied as GeriAllen, Francis and the Lights, Yoko Ono, and Arto Lindsay. He's featured on drummer TerriLyne Carrington's Social Science, worked with Brandee Younger and his new record "ITHINK I'M GOOD" features Vijay Iyer and Theo Croker (whose album he co-produced). He'salso shared stages with many of the greats, including Donald Byrd, Mayer Hawthorne, YokoOno and Gary Bartz. Meanwhile, he's maintained a separate career as an indie hip-hopproducer and rapper with groups like Das Racist and Kool and Kass.As adept behind the drum kit as he is looping samples on a laptop, Overall's music is aproduct of live improvisation as much as studio experiments. He dubs his sound "backpackjazz", a nod to his DIY, stripped back mobile studio, which he employs in addition totraditional studio sessions, and which consists of a laptop, a simple audio interface, andmicrophone, which he packs into his bag for recording sessions in hotel rooms and friends'lounges.Explaining his thinking behind the term, he says, "It's something like a cross between a jazzmusician, a backpack rapper and a bedroom producer." Crucially, it's a far more socialendeavour than bedroom production. "The bedroom producer is mostly solitary andstationary," he says. "But the backpack producer is collaborative, mobile, and totallyimprovisatory in the truest sense of our tradition. My studio is with me almost all the time. Ineed to be able to work whenever and wherever, at my own pace."On his latest album, "I THINK I'M GOOD", Overall elevates that social, cross-pollinatingdiscipline to another level. It sees him wrestle with the abhorrent American prison system,the ebbs and flows of romantic relationships, and perils of trust, all seen through thekaleidoscopic lens of a brilliant 21st century composer.
The backdrop to these varied themes is Overall confronting his experience with mentalillness, which included a manic episode and subsequent hospitalisation when he was astudent. Themes of incarceration and claustrophobia weave through the record, but neverdrown out the feeling of a fragile but vital hope.It follows his 2019 debut album "Go Get Ice Cream and Listen to Jazz", which earned ravereviews from The New York Times, the San Francisco Chronicle, Afropunk, WBGO, WNYC,KNKX and Downbeat. According to the NYT's Giovanni Russonello, the album is "one of thefew genuine-sounding, full-scope amalgams of contemporary hip-hop and jazz to surface inrecent years."On "I THINK I'M GOOD", Overall builds on that assured debut to deliver an even moreexpansive vision, aided by a cadre of New York's brightest up and comers, including JoelRoss and Morgan Guerin. It even features an especially recorded cameo from legendaryactivist and author Dr. Angela Davis.