Soul'd Out Presents
Albert Cummings
Wed
March 2, 2022
( Doors:

7:00 pm

)
SHOW:
8:00 pm
PST
Jack London Revue
529 SW 4th Ave., Portland, OR
Ages 21 and Up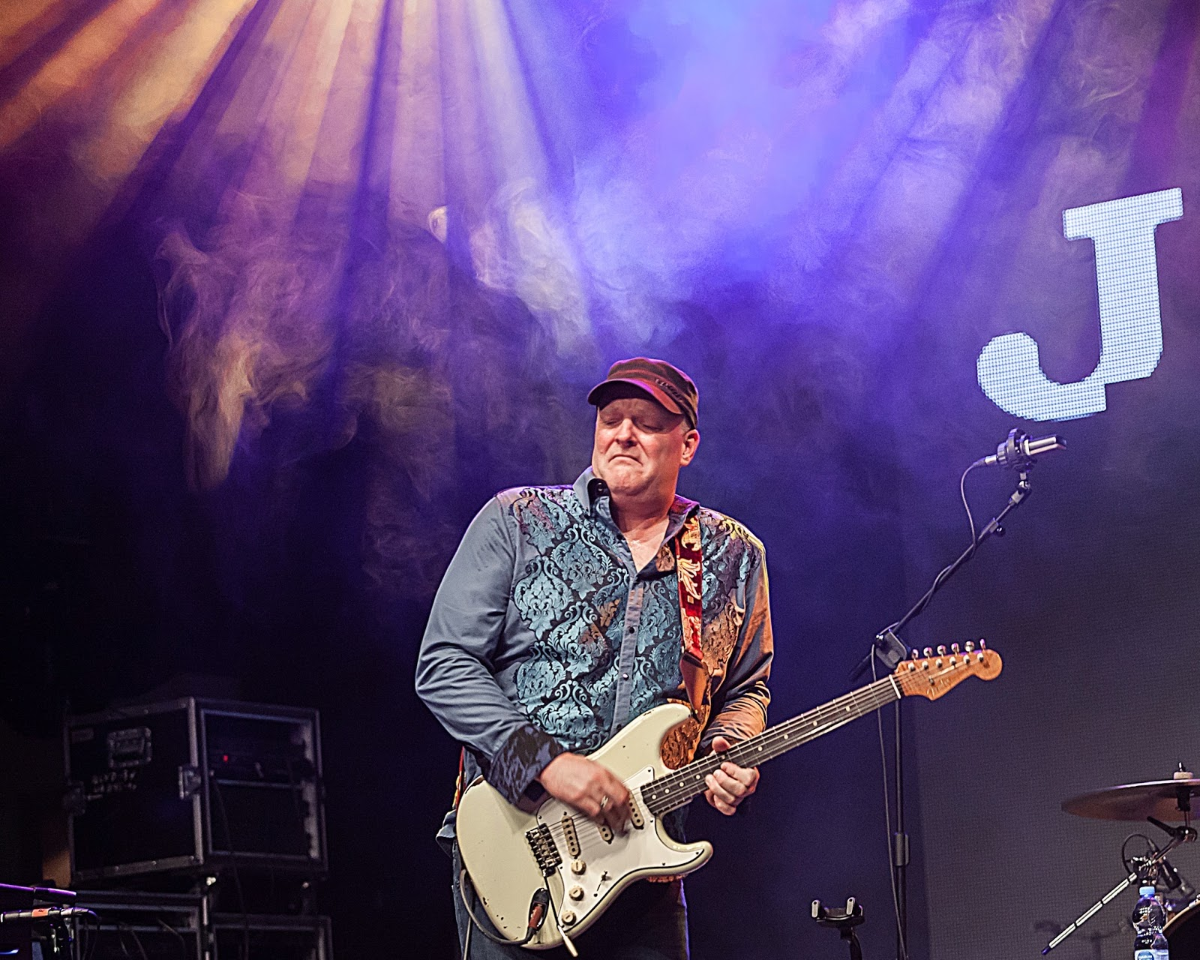 Important Safety Notice: In accordance with the Multnomah County mask mandate, all Jack London customers and staff, regardless of vaccination status, will be required to wear masks when not eating or drinking. As a further measure, no customers will be admitted without proof of vaccination against COVID-19 or proof of negative test taken within 48 hours of admission. Stay safe, Portland!

It's been said that you don't seek out the blues – it seeks out you. For guitar virtuoso Albert Cummings, no words could ring more true. Cummings' masterful guitar wizardry has drawn comparisons to iconic axe legends Albert King, Freddie King, Jimi Hendrix and even his own musical inspiration, Stevie Ray Vaughan. He has graced the stage with such esteemed luminaries as Buddy Guy, Johnny Winter, Susan Tedeschi, Sheryl Crow, and B.B. King, who called Cummings "a great guitarist." He also has worked with renowned industry producers Jim Gaines and David Z.
Freshly signed to Provogue Records, a division of Mascot Label Group, Cummings joins the elite ranks of such guitar virtuosos as Joe Bonamassa, Walter Trout and Eric Gales. "It's such an honor to be part of a label that has helped shape the careers of the greatest guitar players our world has ever known," states Cummings. "I'm confident that Provogue is the right home for me and I look forward to working with them and getting some new music to the loyal supporters that I have."
With mesmerizing extended guitar jams, Cummings' Fender Strat sings while he takes you on a twisting, turning blues roller coaster. Featuring a tight, pristine tone and strong vocals to match, the seasoned entertainer has incorporated the influence of his musical idols while maintaining a distinct, genre-bending style and sound all his own. With six studio albums, two live records and a new label, Albert Cummings is back and better than ever with his latest release slated for early next year.
Raised in Massachusetts and trained as a master builder, Cummings learned basic guitar chords from his father but then became intrigued with banjo and bluegrass when he was 12. As a teenager, however, he discovered Stevie Ray Vaughan's early material and was astounded by his mastery. After attending a 1987 Stevie Ray Vaughan/Double Trouble concert during college, Cummings' entire world exploded as he turned his attention back to guitar, and he never looked back.
It wasn't until he was 27 that Cummings publicly played with a band for the first time – and that was all it took. He was off and running with his band, Swamp Yankee, serving up the blues throughout the Northeast. After a stunning display of his guitar prowess at a Northeast Blues Society open jam, Cummings qualified to compete in the Blues Foundation's 1999 International Blues Challenge. A year later, he released his first album with Swamp Yankee, The Long Way, an astonishing, critically acclaimed debut. Cummings' skill and intensity garnered attention from Double Trouble members Chris Layton and Tommy Shannon, who were so impressed with this relative newcomer that they produced and performed on his first solo record, From the Heart (2003). Reese Wynans also appeared on the record, and it was the first time that Double Trouble recorded an entire album since Vaughan's untimely passing.