2022 Biamp PDX Jazz Festival
Lady Blackbird
with
Sat
February 26, 2022
( Doors:

7:00 pm

)
SHOW:
8:00 pm
PST
Jack London Revue
529 SW 4th Ave., Portland, OR
Ages 21 and Up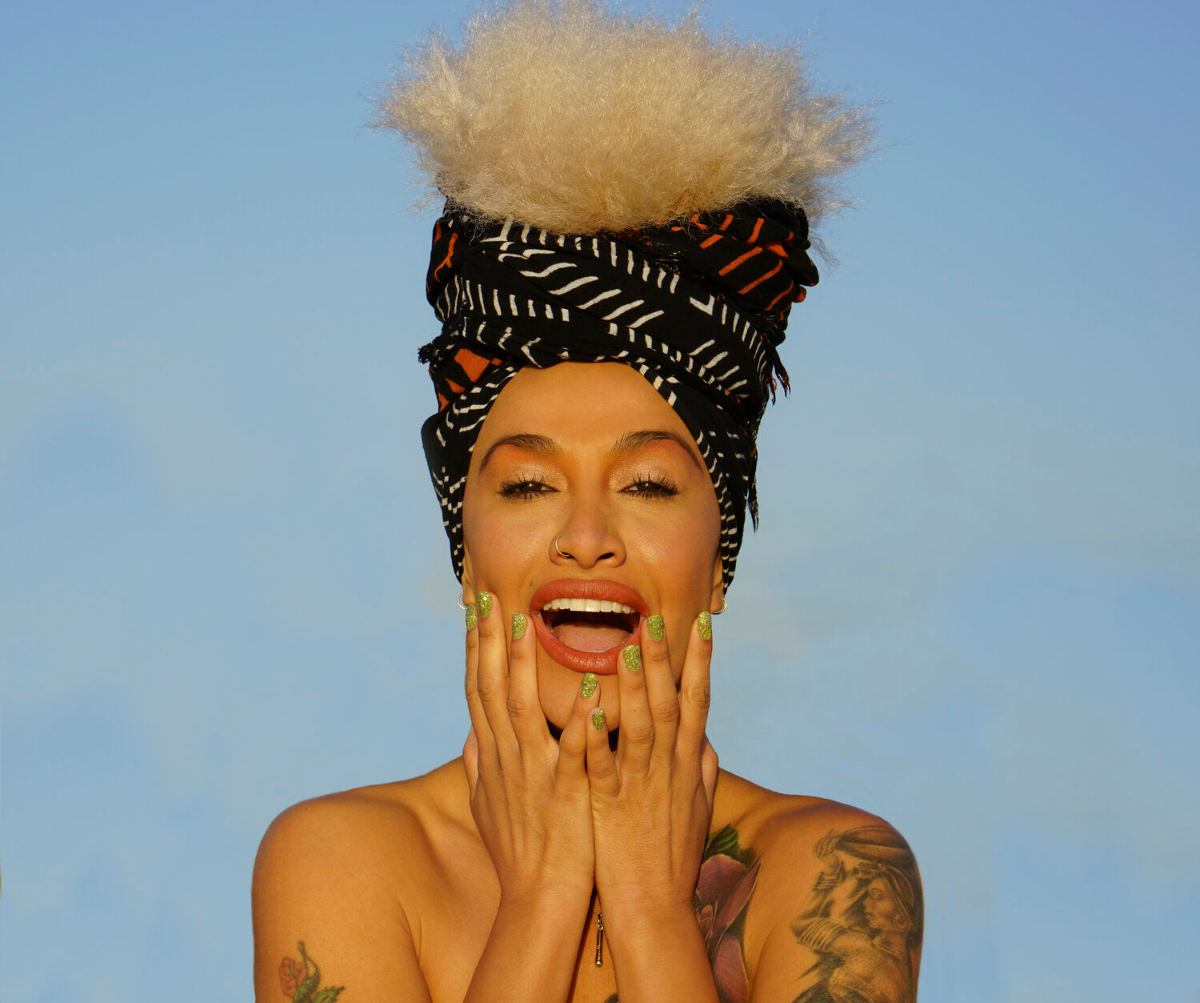 Important Safety Notice
: In accordance with the Multnomah County mask mandate, all Jack London customers and staff, regardless of vaccination status, will be required to wear masks when not eating or drinking. As a further measure, no customers will be admitted without proof of vaccination against COVID-19 or proof of negative test taken within 48 hours of admission. Stay safe, Portland!
"no place big enough for holding / all the tears you're gonna cry / 'cause your mama's name was lonely / and your daddy's name was pain / and they call you little sorrow / 'cause you'll never love again / why you wanna fly blackbird / you ain't ever gonna fly" – 'Blackbird' (Nina Simone/Herbert Sacker, 1963)
Lady Blackbird didn't mean to soundtrack a revolution. But last spring, that's exactly what she did. On May 27th, 2020 the Los Angeles-based singer Marley Munroe released her debut single.
"It's a brave soul indeed who not only tackles one of Nina Simone's starkest tunes, 'Blackbird', but also calls herself Lady Blackbird into the bargain," noted Blues and Soul at the time. "The original is a stripped-down chant with claps and hand drums, a field hollering protest song that will darken the skies of anyone's heart. Lady Blackbird has the same urgent grace as Simone and she really takes what is an essentially acapella song and adds her own powerful magic and spirit to proceedings… there's an unmatched regality throughout, proving Lady Blackbird is an incisive and adroit singer. She channels the agony and thick despair on the lyrics, too."
Simone released 'Blackbird' in 1963, at the height of the civil rights struggle. Almost six decades later, the killing of George Floyd, two days before the release of Lady Blackbird's version, gave this new rendition a coincidental but no less stark, awful yet uplifting power.
"There was so much emotion there," Lady Blackbird reflects now of a recording she and her Grammy-nominated producer Chris Seefried had laid down in the legendary Studio III (aka Prince's room) in LA's Sunset Sound. Jazz, she agrees, has protest in its DNA.