Soul'd Out Presents
Kassa Overall
with
Fri
July 23, 2021
( Doors:

8:00 pm

)
SHOW:
9:00 pm
PDT
Jack London Revue
529 SW 4th Ave., Portland, OR
Ages 21 and Up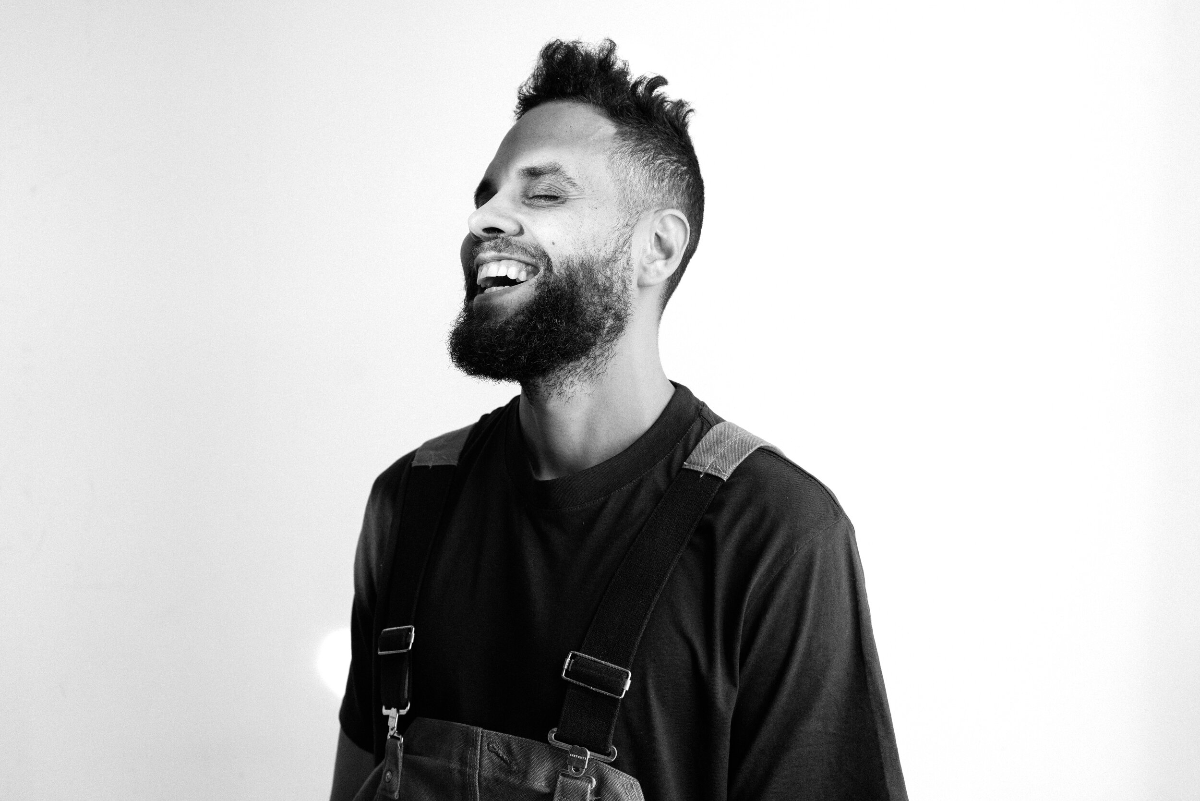 Kassa Overall is a jazz musician, emcee, singer, producer and drummer. One of the fastest rising stars of New York City's legendary jazz scene and a self-described "backpack jazz" artist, he melds the praxis of avant-garde improvisation with hip-hop production techniques on his latest album, I THINK I'M GOOD, released on Gilles Peterson's Brownswood Recordings in February 2020.
Following up the critically-acclaimed Go Get Ice Cream and Listen to Jazz (2019), I THINK I'M GOOD tilts the nexus of jazz and hip-hop in even stranger, more unexpected directions, reflecting his panoramic musical background, from Joan Baez to West Coast G-Funk to the sounds of the New York avant-garde.
Overall has been working at the forefront of jazz for two decades, touring and recording as a sideman drummer with artists as varied as Geri Allen, Steve Coleman, Francis and the Lights, Yoko Ono, Peter Evans, and Gary Bartz. His work as a producer can be heard on albums by Theo Croker (Escape Velocity), Arto Lindsay (Cuidado Madame), and Das Racist (Sit Down, Man). He's also featured as an emcee and DJ on drummer Terri Lyne Carrington's latest project, Social Science.
Raised in Seattle, Washington, Overall attended Garfield High School, the alma mater of Quincy Jones and Jimi Hendrix. A graduate of Oberlin Conservatory of Music, he is currently based in Brooklyn.
Kassa Overall
Kassa Overall is a drummer, producer and MC who strikes a fresh, harmonious realignmentof contemporary hip-hop and jazz. Showing shades of Karriem Riggins, Madlib and FlyingLotus, the drummer and producer fuses the sounds of hip-hop and jazz, informed by thedozen years he's spent honing his jazz drumming chops in the heart of the New York scene.Raised in Seattle and based in Brooklyn, Overall has been working at the forefront of jazz fortwo decades, touring and recording as a sideman drummer with artists as varied as GeriAllen, Francis and the Lights, Yoko Ono, and Arto Lindsay. He's featured on drummer TerriLyne Carrington's Social Science, worked with Brandee Younger and his new record "ITHINK I'M GOOD" features Vijay Iyer and Theo Croker (whose album he co-produced). He'salso shared stages with many of the greats, including Donald Byrd, Mayer Hawthorne, YokoOno and Gary Bartz. Meanwhile, he's maintained a separate career as an indie hip-hopproducer and rapper with groups like Das Racist and Kool and Kass.As adept behind the drum kit as he is looping samples on a laptop, Overall's music is aproduct of live improvisation as much as studio experiments. He dubs his sound "backpackjazz", a nod to his DIY, stripped back mobile studio, which he employs in addition totraditional studio sessions, and which consists of a laptop, a simple audio interface, andmicrophone, which he packs into his bag for recording sessions in hotel rooms and friends'lounges.Explaining his thinking behind the term, he says, "It's something like a cross between a jazzmusician, a backpack rapper and a bedroom producer." Crucially, it's a far more socialendeavour than bedroom production. "The bedroom producer is mostly solitary andstationary," he says. "But the backpack producer is collaborative, mobile, and totallyimprovisatory in the truest sense of our tradition. My studio is with me almost all the time. Ineed to be able to work whenever and wherever, at my own pace."On his latest album, "I THINK I'M GOOD", Overall elevates that social, cross-pollinatingdiscipline to another level. It sees him wrestle with the abhorrent American prison system,the ebbs and flows of romantic relationships, and perils of trust, all seen through thekaleidoscopic lens of a brilliant 21st century composer.
The backdrop to these varied themes is Overall confronting his experience with mentalillness, which included a manic episode and subsequent hospitalisation when he was astudent. Themes of incarceration and claustrophobia weave through the record, but neverdrown out the feeling of a fragile but vital hope.It follows his 2019 debut album "Go Get Ice Cream and Listen to Jazz", which earned ravereviews from The New York Times, the San Francisco Chronicle, Afropunk, WBGO, WNYC,KNKX and Downbeat. According to the NYT's Giovanni Russonello, the album is "one of thefew genuine-sounding, full-scope amalgams of contemporary hip-hop and jazz to surface inrecent years."On "I THINK I'M GOOD", Overall builds on that assured debut to deliver an even moreexpansive vision, aided by a cadre of New York's brightest up and comers, including JoelRoss and Morgan Guerin. It even features an especially recorded cameo from legendaryactivist and author Dr. Angela Davis.