Soul'd Out Presents
Marta Pereira Da Costa
Wednesday
January 15, 2020
8:00 pm
PST
(Doors:

7:00 pm

)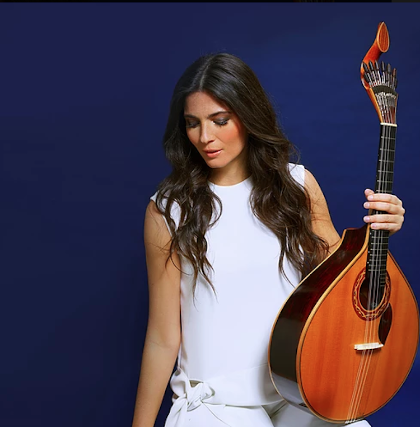 $15.00
Marta Pereira Da Costa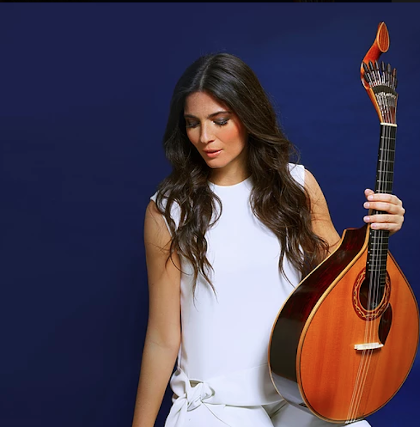 Marta Pereira da Costa is the world`s first and only professional portuguese guitar female player in Fado, the soulful music from Portugal recently acknowledged by UNESCO as part of the World ́s Intangible Cultural Heritage.
She started playing the piano at the age of 4, later at 8 learned the classical guitar and at 18 began to study the Portuguese Guitar through the hand of Carlos Gonçalves, one of the most important Amália Rodrigues guitar players.
Marta had the opportunity to play with names like Mariza, Camané and Carlos do Carmo for several occasions. She became a member of Mário Pacheco ́s musical group, having participated in many concerts in Portugal and abroad, mainly after the recording of his album " Clube de Fado - a música e a guitarra", acclaimed by Songlines magazine as the best of World Music in 2005. In 2008, invited by the famous composer and spanish producer Jaime Roldán, she recorded " Pasa"in "Unidad de Canciones Intensivas". In 2012 Marta recorded the Portuguese Guitar for Rodrigo ́s " Fados de Amor", the first album in history of Fado where the Portuguese Guitar is solely played by a woman, awarded Best Fado Album of 2012 by the prestigious Amália Rodrigues Foundation.
2012 was also the year that Marta decided to abandon her work as a civil engineer in order to pursue her professional career in music as a Portuguese Guitar player. In March that year she gave her first solo concert in Toronto, where she returned one year later. Then, in June, she performed at the portuguese Embassy in Ljubljana ( Slovenia), where she returned in October. Also in June, included in the program of the city "Festas de Lisboa", she presented her first self-titled performance in Lisbon to a large audience and huge success.
In the same month she performed in Madrid at Teatros del Canal for the II Fado Festival. During the rest of that year she played at TEDx Boavista, and in the prestigious venue of CCB in Lisbon.
In 2013 she was invited to be part of "Talented People", for the spanish brand Cortefiel, and together with Rodrigo they staged a major concert at Lisbon ́s Tivoli Theatre that sold out (1000pax). In April she was one of the guest stars at Radio Alfa ́s Fado Gala, in Paris. In June, also with Rodrigo, she played in São Paulo e Rio de Janeiro ( Brazil). Later, between October and November, they both made a tour around the East Coast of the USA, performing in 10 different venues like the mythical Johnny ́s D in Boston and in the Drom in New York. Besides these concerts, they also did several workshops on Fado music at the Universities and High Schools.
In 2014 They would repeat the tour, with special emphasis for the concert in Kansas City, a reference of Jazz worldwide. In Portugal several concerts sold out such as in Estoril, Figueira da Foz Casino and Casa da Música in Oporto. During this year she performed in Switzerland and Israel at Tel Aviv ́s Felicja Blumental Music Festival and also in Romenia ( Bucareste Radio Room).
Together with the concerts Marta embraces the project " Brincar aos Fados" ("Playing with fados"), recording all the Portuguese Guitar compositions. This year was also honored by the Amália Rodrigues Foundation with the "Instrumentalist Award 2014".
Her debut single "Terra" an original theme, was the soundtrack theme of a commercial film of the Portuguese Commerce and Industry Chamber.
In 2015 the concert "Fado and the Portuguese Guitar" held in CCB ( Belem Cultural Centre of Lisbon) sold out. Also played at Festival Musiques Rares, at Macôn in France. Alongside she prepared her first solo album, where she presented her first compositions as an author, as well as payed tribute to her greatest musical references. The record, that takes the Portuguese Guitar on a journey to other musical ambiences, was released by Warner Music in May 2016, and was well acclaimed by both the public and the critics.